VW

User Interface and Navigation
The VW Management Software's user interface is a browser-based graphical user interface that is compatible with the most recent version of any of these supported browsers: Chrome, Firefox, Edge, and Safari.
Native browser capability is supported for navigation:
Forward/Back buttons

Saved links

Browser history
The login screen presents username and password fields and links to the Customer Support Portal and Virtana social media pages.
After logging in, links to the different modules are displayed in tabs down the left side of the page. You can use these buttons to return to a previous page after navigation to another module.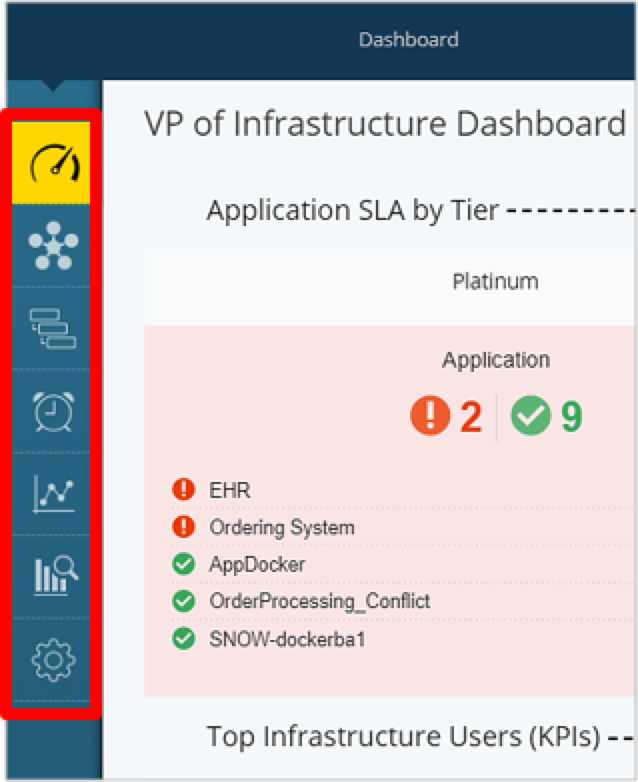 Clicking on the down arrow next to the username, or on the username itself, provides access to common functions across the UI, for example, Preferences, User Guide, Configuration Guide, and About.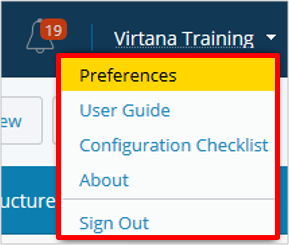 To access the VW User Guide, click More, then the Help button, or the Help button, to open a new browser window to display the User Guide in PDF format.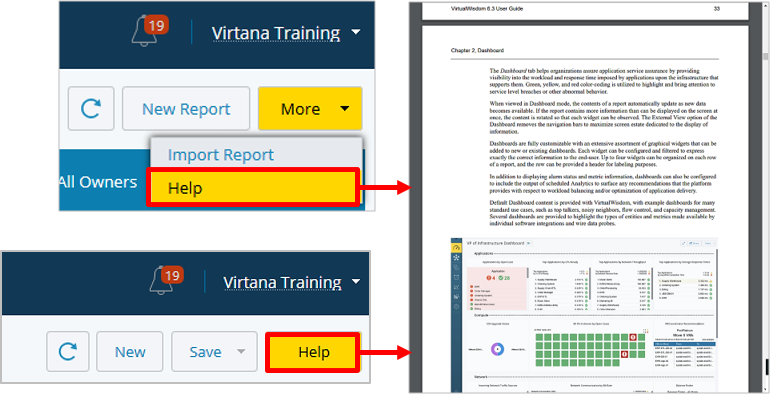 You can use the breadcrumb navigation to easily return to a previous screen.