The way you modify and view reports is basically the same for all report types in Cloud Cost Management (CCM) . To view a report, you must select a report filter and a time range, For Bill Analysis and CvU reports, you can then modify the report settings to customize the report results.
The following image provides an example of some of the actions you can take on customize reports, when working under a Pro or Trial License. A Free License has limited output in reports.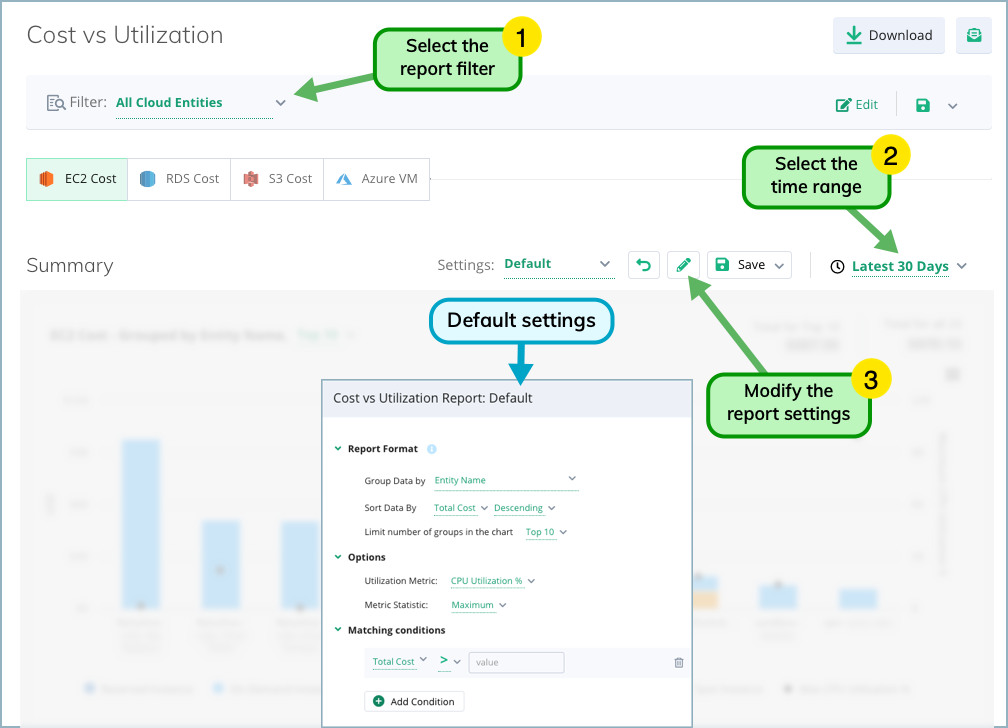 When you modify the various options and filters for the report and close the Settings form, you can immediately see the changes in the Summary and Cost Details. Following are example images of the default settings for the Cost vs Utilization report. The images show how the settings in the form (first image below) correspond to the elements in the report (second image below).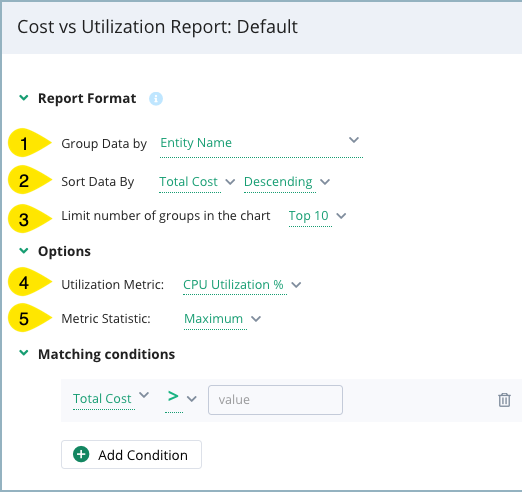 The following image shows the report elements as they relate to the report settings.