When you login to Storage Load Testing (SLT) the first screen displayed is the Home screen.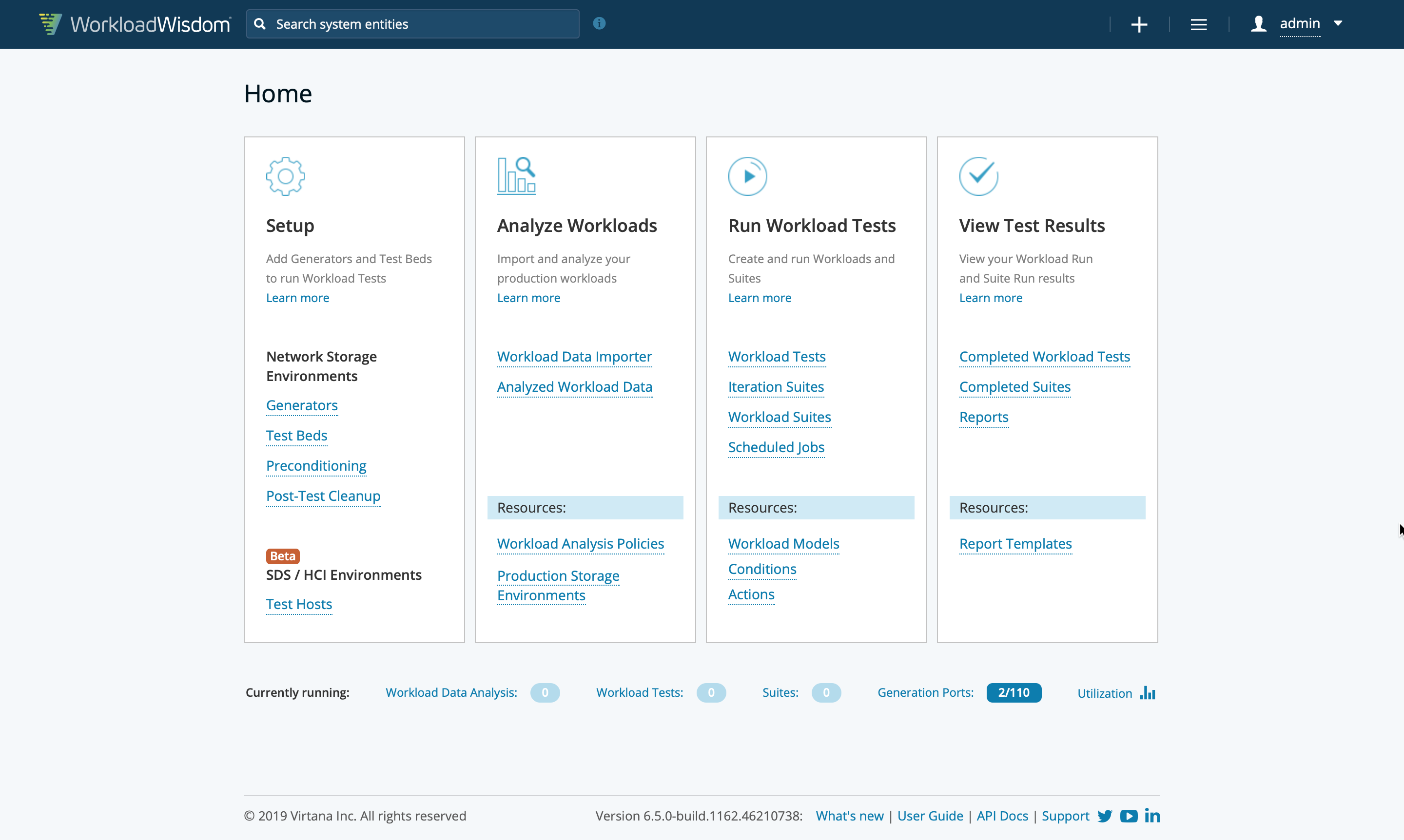 Note
Storage Load Testing is formerly known as WorkloadWisdom. References in the UI and documentation might still refer to WorkloadWisdom.
The main part of the Home screen is structured into four vertical sections. Each section lists tasks that are associated with it. If there are resources associated with the section, they are listed below the Resources label.
Setup. Contains links to manage test environment Resources such as Workload Generators, Test Beds, and Preconditioning workloads for storage arrays.

Analyze Workloads. Contains links to acquire and analyze workloads from your live production storage or lab environments.

Run Workload Tests. Contains links to test running Resources such as Workload Tests and Suites.

View Test Results. Contains links to view the Data from Workload Test Runs and Suite Runs.
You cannot use the back function associated with your browser to navigate in Storage Load Testing.