Use the Usage page to view the following read-only information about WorkloadWisdom. Some of the information is intended to be meaningful only to Virtual Instruments for better supportability.
System version

Application version

Load DynamiX automation library version

Ruby version

Workload Runner version

CPUs

RAM

Storage, including database storage and local application storage capacity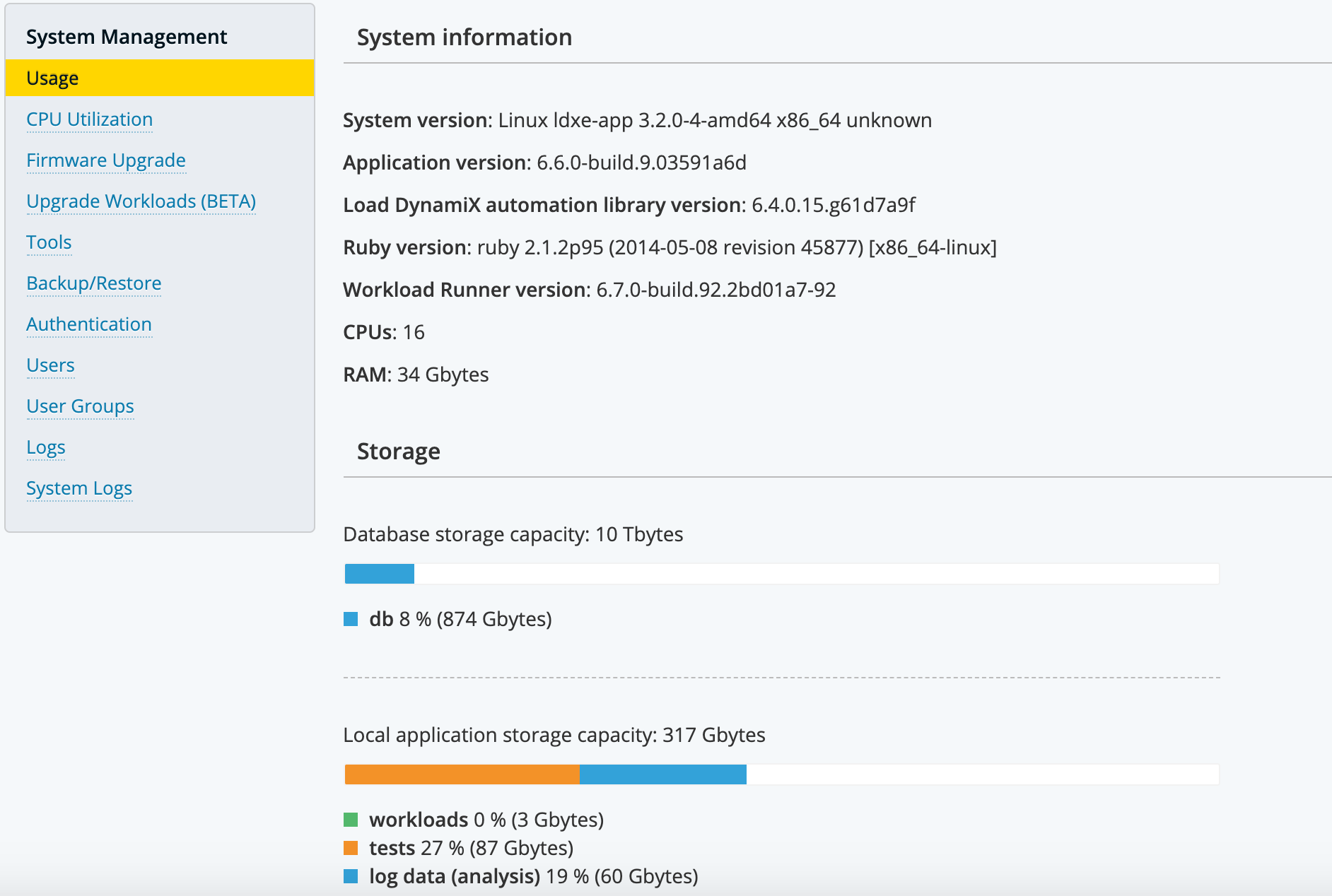 If you are deploying WorkloadWisdom Virtual, ensure that the computing resources (CPUs and RAM) meet the minimum requirements for WorkloadWisdom Virtual. If you cannot find the WorkloadWisdom Virtual documentation, please contact Virtana Support.