Alarms show you all the cases open against your infrastructure, organized by entity type, tier, and when it occurred.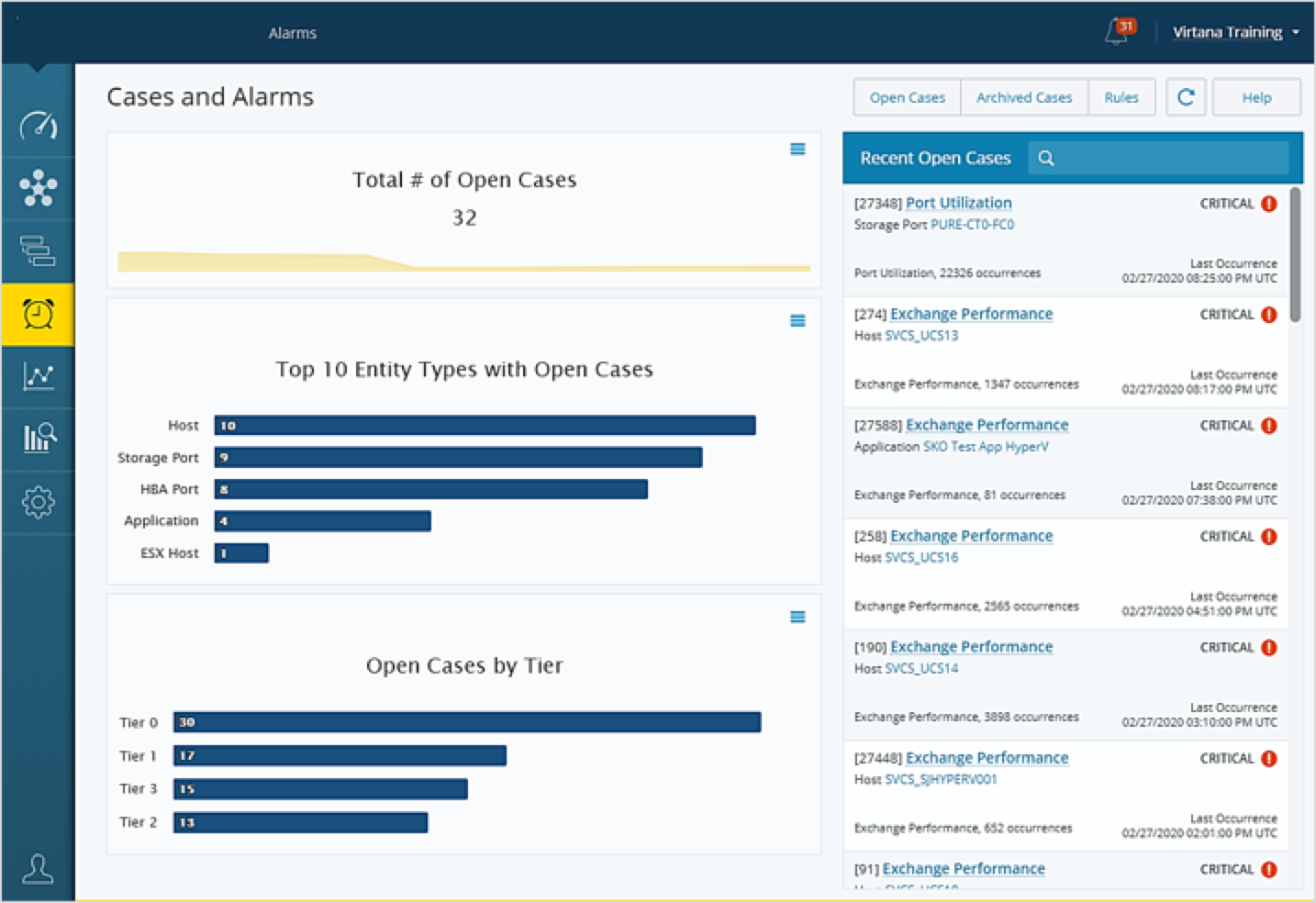 Why start in Alarms?
You have responsibility for a broad range of infrastructure, e.g., "I want to see all the alarms on all applications".

You prefer a list view to a graphical view.

You want to see historical data on alarms, or want to see the most recent alarms.
Getting started
The Alarms home page is useful for viewing alarms against entity types or viewing the most recent alarms. 
Drill down on an entity type to see all the alarms on that type.

Use the Open Cases view to sort the alarms by severity, case type, entity and entity type, and when the case was opened.

The search field can be used for filtering. Enter an entity type, entity name, case type, or severity.
Example: "Show me all cases based on the Memory Utilization rule type:

Review the open case details
Drill down to view the open case data, review topology, and conduct investigations.