You can start your workload from the Workloads Tests or Run it on screen. To start your workload, click Start from either screen, or click Run Now from the Workload Tests screen if the button is activated.
Workload Tests screen: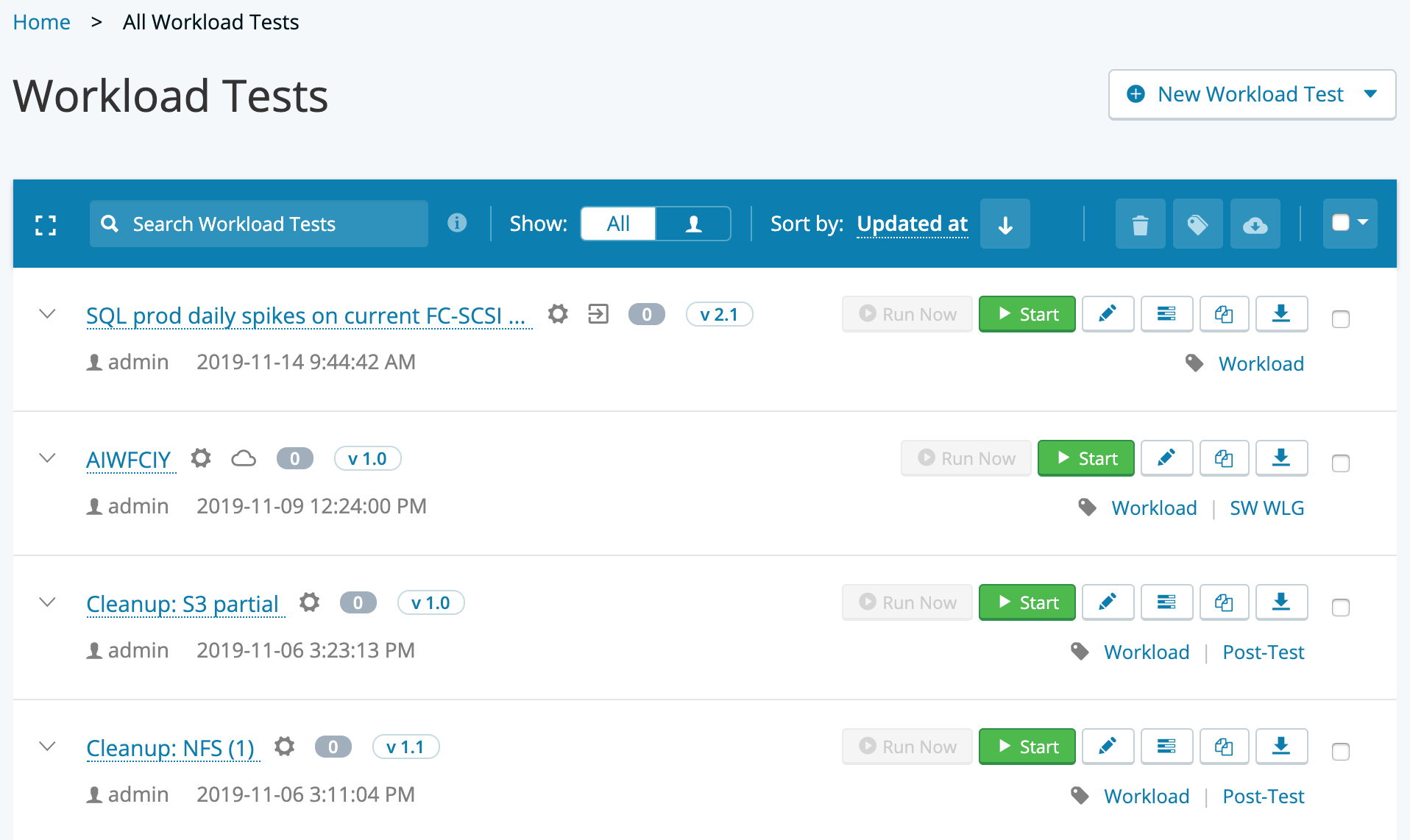 Run it on screen of a Workload Test Start page.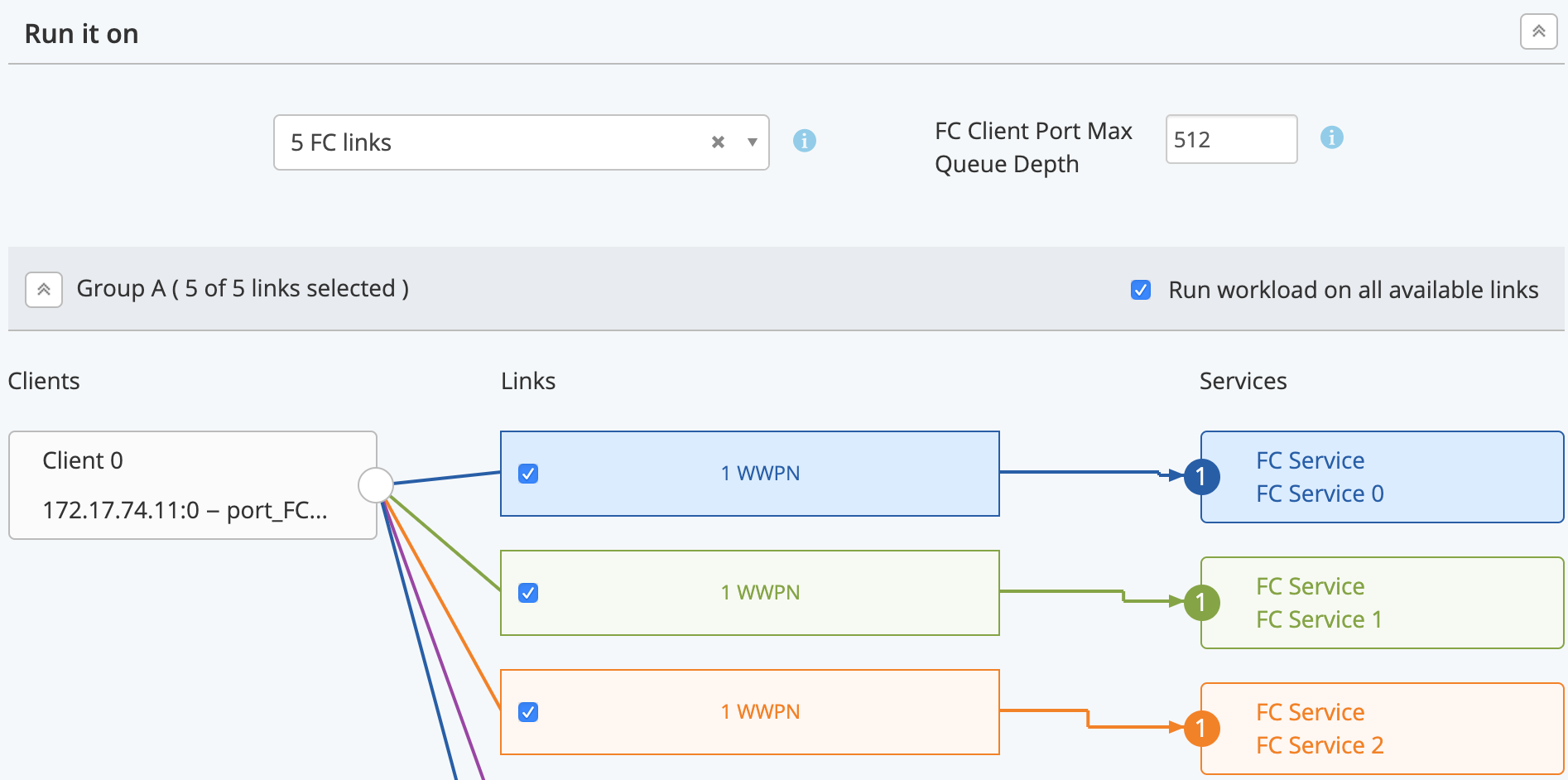 The Run Now button is only activated if the Workload Test or Workload Suite or Iteration Suite has all required parameters configured with valid configurations, and that the selected Test Bed does not contain Ports that are currently in use by others. The difference between Run Now and Start is that the Run Now option will start the Test immediately without any review or runtime configuration change, whereas the Start option will take you to the Start page for optional review and optional runtime configuration change before starting.
There can still be corner cases in which the Run Now button is activated, but when you click on it, you encounter an error that the Test Bed is busy. This is because the Test Bed availability status is checked when the Workload Tests page is loaded. After you load the page but before clicking the Run Now button, it is possible that another User has started a Workload Test using the same Test Bed. Other corner cases exist as well. As a best practice, refresh the page right before you intend to click the Run Now button.