Standard Services Reports
The Virtana Services reports are a set of reports that can be installed in your IPM portal to help you resolve issues and problems, analyze workload balance and utilization, manage capacity, and assure service levels.
The reports are organized into four categories: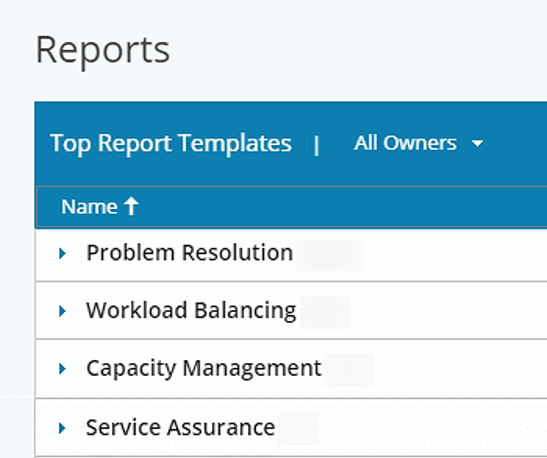 Services reports are prefixed with "VI. The report title tells you the data source (probe/integration), report purpose, and version.

Note
Contact your Virtana Services team to have these reports installed in your portal.