Set a Custom Date Range for a Report
The date range picker offers various time ranges to choose from when viewing reports. You can select a specific month, the current quarter, or year to date. You can also create a custom time range.
To set a custom time range, open the calendar and click on the beginning and ending dates you want for your report. Alternatively, you can type the dates in the date fields, in the order month/day/year. The date picker allows for flexible date formats, such as 10/23/2022 or 10.23.22 or Oct 23, 2022, etc.
For example, assume the current month displays November 1 through 30, but you want to see data for October 23 through November 20.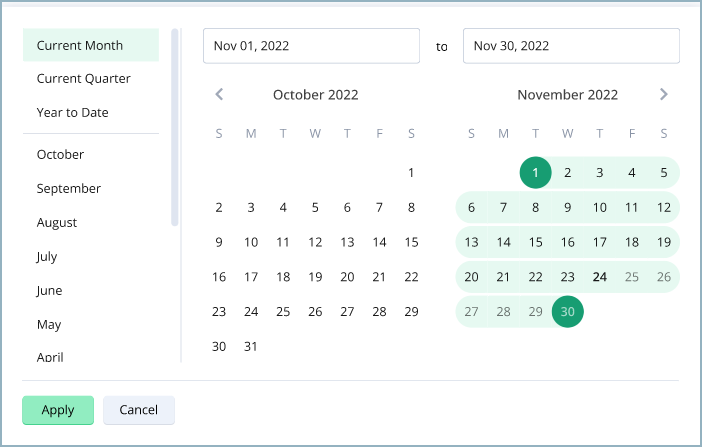 Click the October 23 date or type the date in the calendar to set the start of the time range. Then click or type the November 20 date and Apply.