Each report has a dedicated page that shows you its output. A report can include up to 15 rows.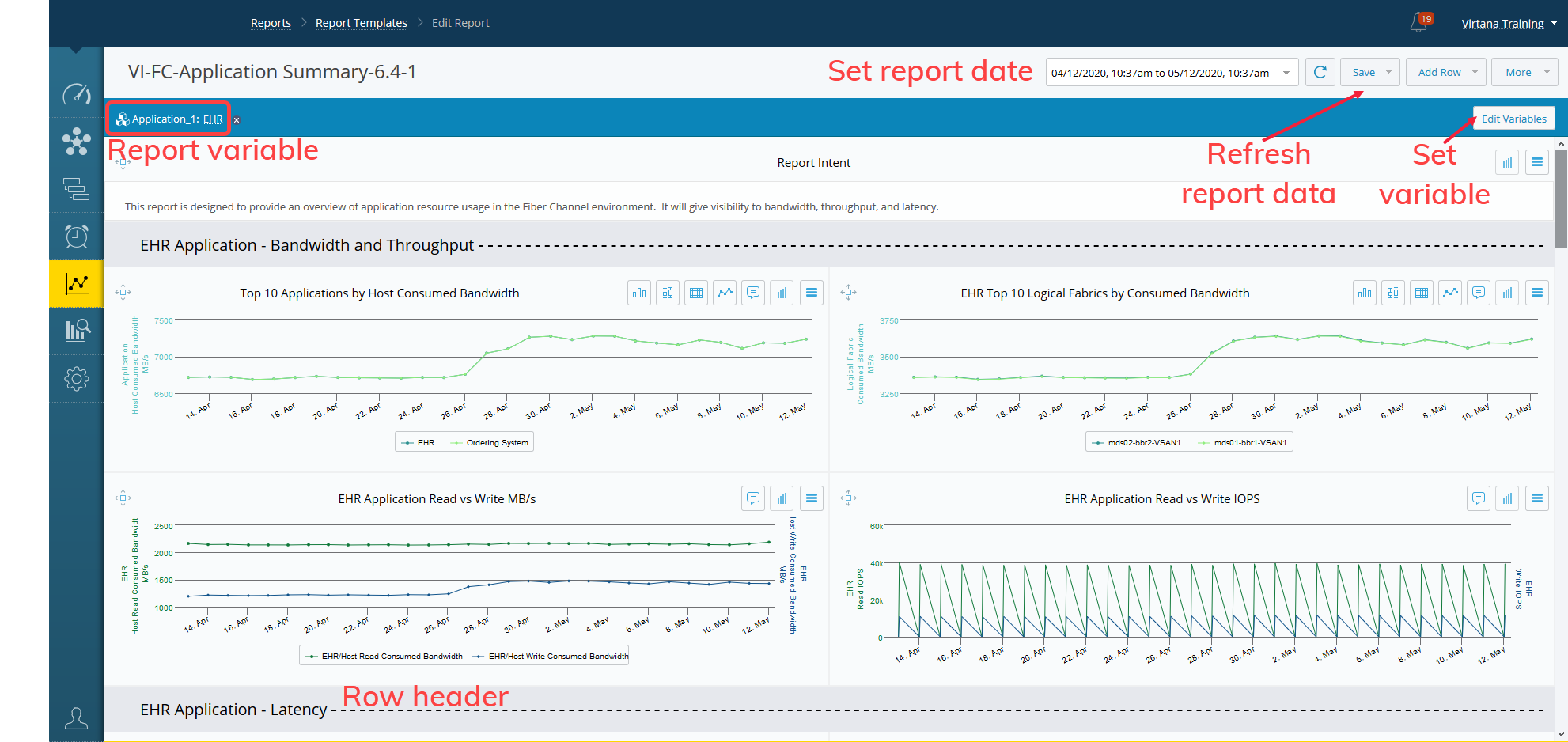 The report header includes a date field to set the date and time range for the report. You can select from a default range from 5 minutes up to 30 days or set a custom range. Use the circular arrow to refresh a report's data any time you wish to view new data.
The report variable field lets you select a specific entity to filter the charts on the report. A chart may include a filter that is based on a report variable. This makes it easier to filter multiple charts by the same entity and change that entity easily.
The row headers are used to provide more information about the charts shown below them.