Move Groups Analysis Summary Page
This page provides information about network throughput between move groups. You can review this content to determine if the groups you had defined are independent enough (have limited network dependencies between them) to move as-is, or if they need to be modified.
Analyzed Move Groups displays the following information:
Inventory Summary

Move Groups by Application and Compute Instance Count

Network Overview

Network Throughput (as a graph)
In Network Overview, the Network Throughput wheel graph provides a visual representation of network traffic.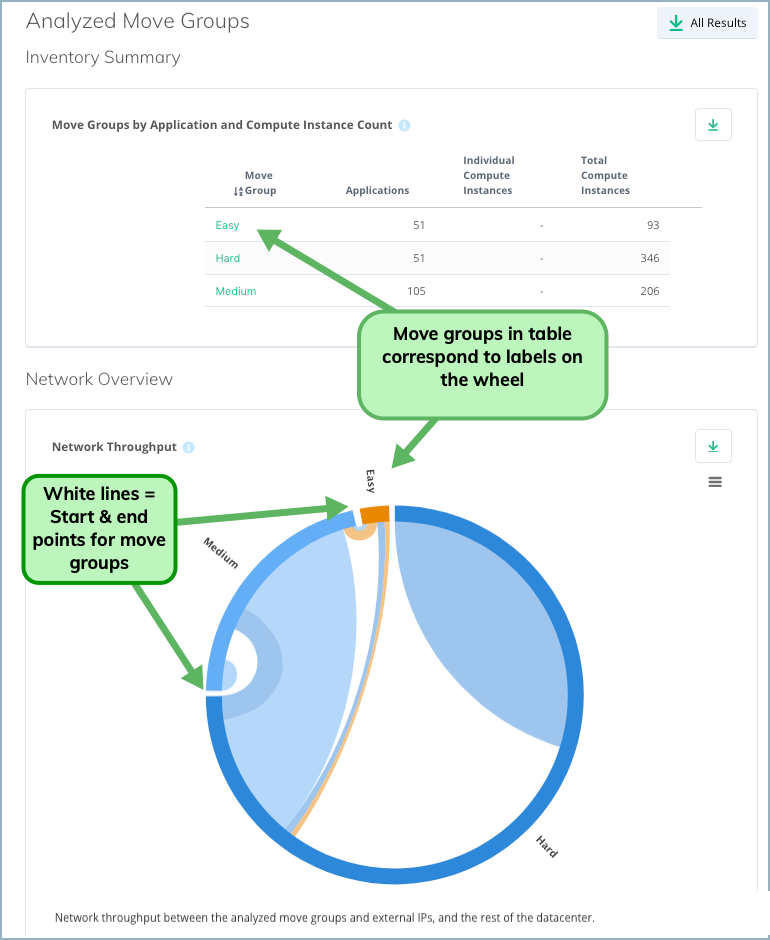 Hovering over any colored connection inside the wheel highlights that connection. Also, a tooltip displays information about the connection.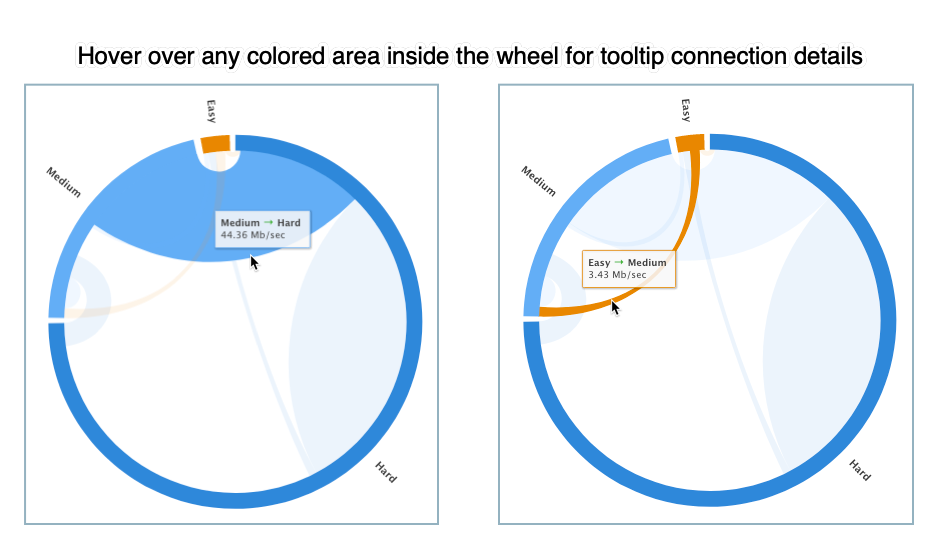 Hovering over any section of the outer rim displays a tooltip with info about the move group and highlights all connections to that move group.
Clicking a section of the outer rim opens a page with details about the selected move group.