You can generate a report of the Virtana Platform licenses you have purchased and are using. The report is provided as an XLSX file that you can download for offline viewing.
Reports are generated per module, by selecting either Optimize or Migrate. A time range must also be specified. Only one report can be generated at a time.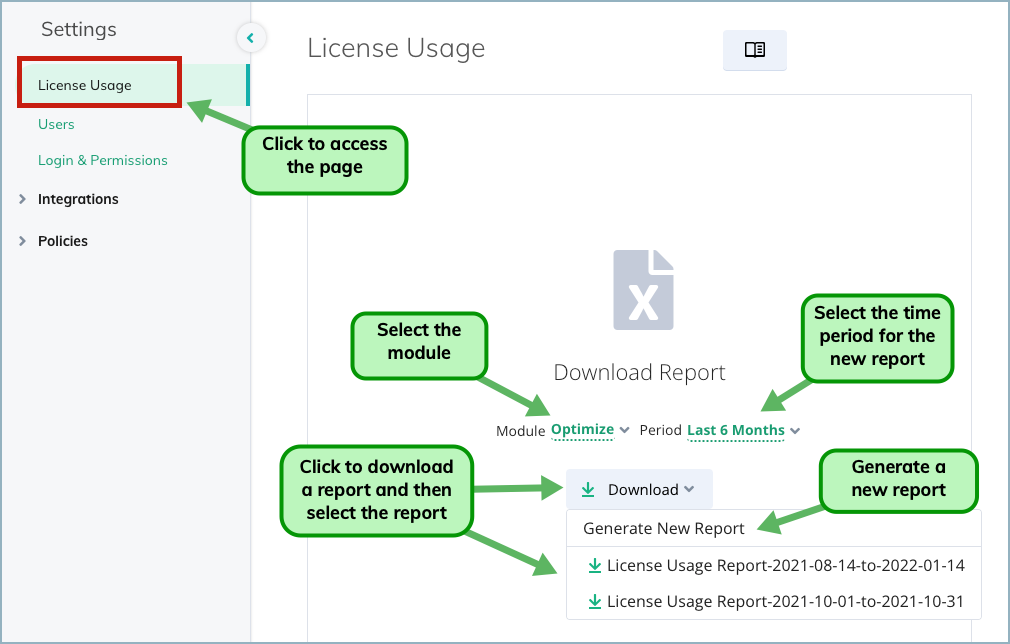 A maximum of 10 reports can display in the list. If you download a report for the same module and same time range, it replaces any existing reports with the same parameters. Downloaded report files are named by the selected date range.
Reseller and MSP partners can run reports that include information about their own licenses and the licenses and license consumption of their customers.
The report contains the following columns:
Billing Period

CSN (customer ID)

Customer Name

Migrate or Optimize end date

Migrate or Optimize license qty

Migrate or Optimize consumed qty

Parent type (Reseller, MSP)
Related Topics