You can generate a report of the Virtana Platform licenses you have purchased and are using. The report is provided as an XLSX file that you can download for offline viewing.
Reports are generated per module, by selecting either Cloud Cost Management (CCM) or Workload Placement. A time range must also be specified. Only one report can be generated at a time.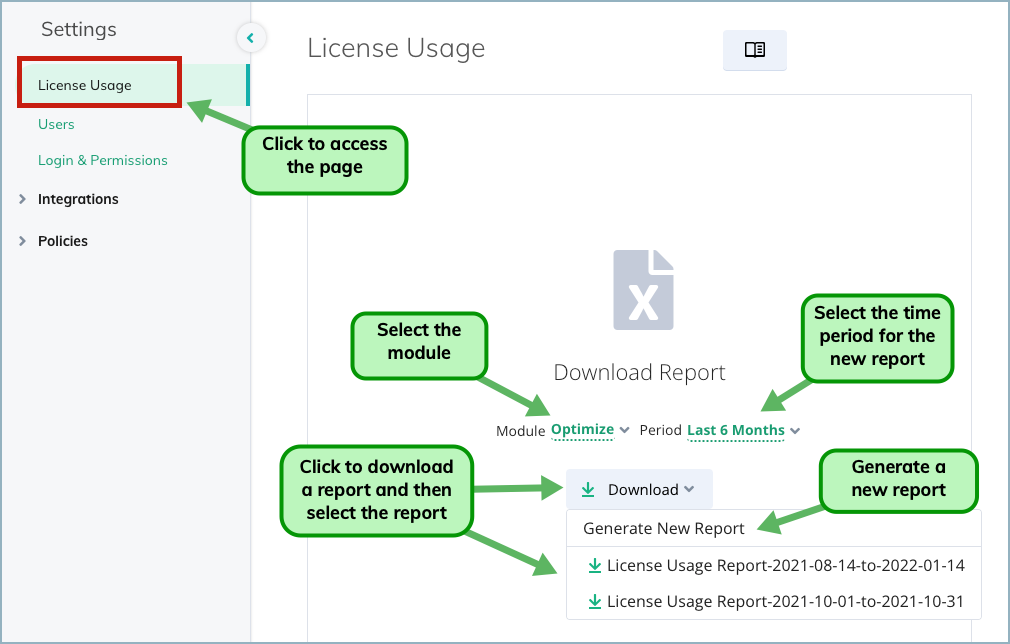 A maximum of 10 reports can display in the list. If you download a report for the same module and same time range, it replaces any existing reports with the same parameters. Downloaded report files are named by the selected date range.
Reseller and MSP partners can run reports that include information about their own licenses and the licenses and license consumption of their customers.
License Usage Reports for MSPs and Resellers
A user in a child sub-org, who is assigned an administrator role, can run a license report showing the consumption of licenses by their child sub-org. However, a user for the sub-org cannot see the parent organization's license quantity in the report, even if they are sharing the parent's license.
An administrator for a parent organization can run a license usage report for the parent organization as well as any child sub-orgs. If a child sub-org is consuming the parent's license, then that child sub-org's consumption against that license is shown.
Related Topics