Investigations help guide you through a troubleshooting exercise. Each investigation is designed to look for one root cause, and the title should be answered by the content/troubleshooting within.
Investigations are associated with IPM standard alarm rules and are unique to the entity type and metric defined for the alarm rule.
Investigations are found on the Open Case page in a panel on the right side of the page.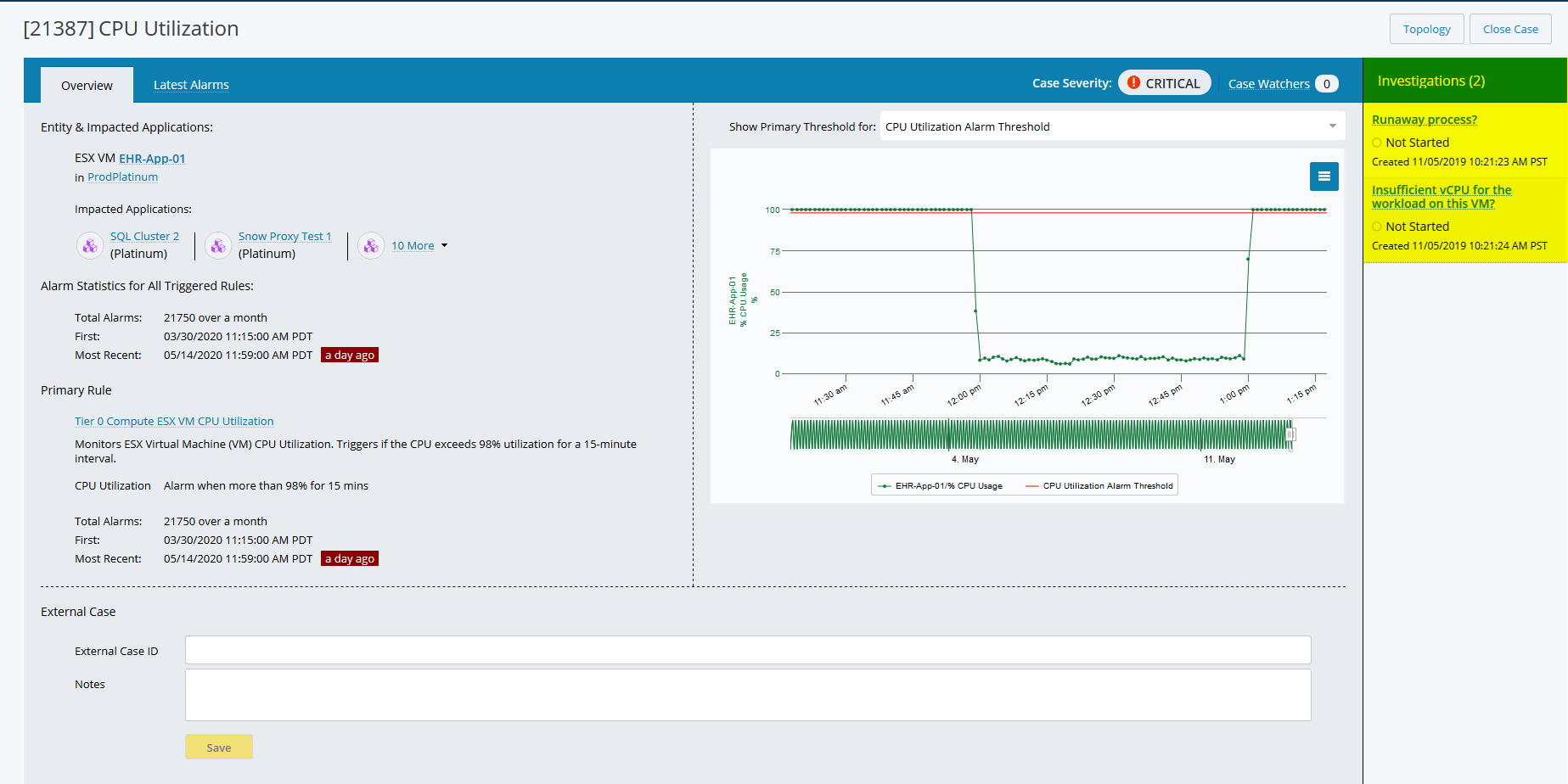 The Investigations panel lists all available investigations for an open case and provides the investigation name, when it was created, and its status. Click on the investigation name to open the investigation window.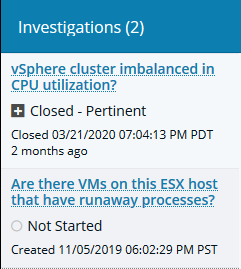 There are two types of investigations: Automatic and Manual.
An automatic investigation performs root-case analysis using Analytics like VM Coordinator or Trend Matcher and provides solutions to the issue being investigated. The results of the analysis are displayed in the investigation window. In some cases, automatic investigations recommend that you run additional analytics or perform specific actions to resolve the issue.

Manual investigations provide guidance on the steps required to discover an issue's root cause. ,Background on the issue, common causes, relevant charts, and suggested steps are displayed in the manual investigation window.
Link to Analytics
Manual investigations may display a link to a IPM Analytic for further troubleshooting and resolution steps.  Click on the link to open the analytic.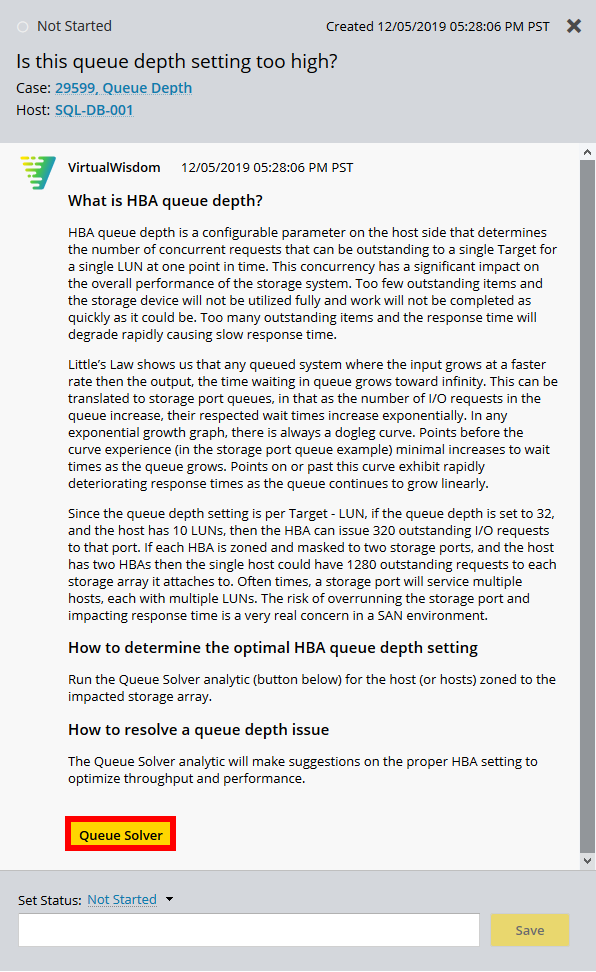 The analytic window is displayed, and the analytic engine is populated with the entity associated with the case and investigation.  The investigation window remains open as you navigate in the analytic and can be moved via drag/drop if necessary.  You can also close the window using the x on the upper right corner.

Tracking Investigation Status
The status of an investigation can be tracked and changed through the troubleshooting process. The status is displayed at the top and bottom of the investigation window. Click on the down arrow next to the status to change the status.
Choose from the following statuses: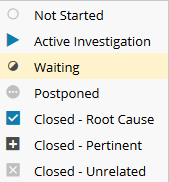 Enter a note in the comments field then save your changes.

The activity is displayed in the Investigation pane.