IPM proactively monitors and alerts on any issues that occur with your integrations. Health issues are tracked using cases.
Click on the alarm bell at the top right corner of the IPM user interface to view notifications on new cases.

Expand the IPM Health header to view issues with your integrations. Note that IPM Health notifications are visible on to users holding the vw-admin (Administrator) role.

Drill down on the notification to view the open case(s). The notifications drawer remains open for reference.
You can also view health notifications from the Settings page.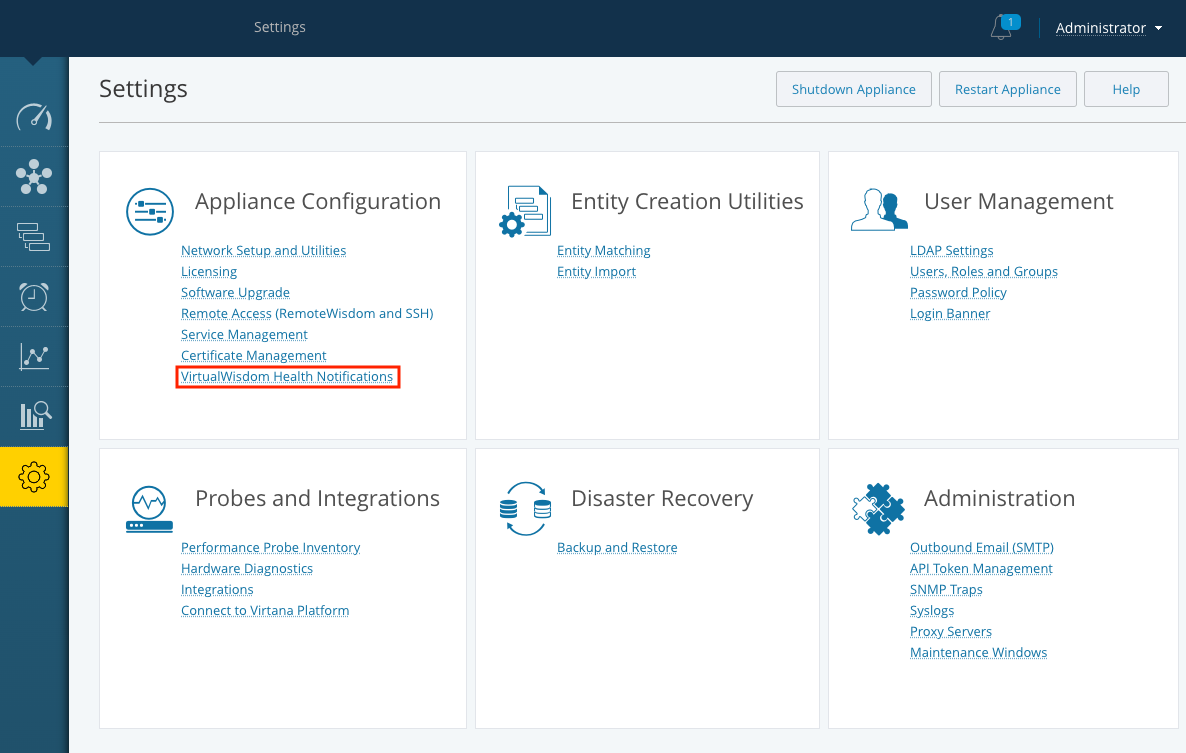 Investigating an Integration Health Issue
From the Integrations page under Settings, select View for the integration you wish to check.

Verify licensing by selecting License Summary. Use the Test Connection button to test the connection to the integration.

Check for successful discovery and metrics collection. Note that navigation for licensing and testing the connection may differ for different integrations, e.g., vSphere vs. Hyper-V.