Implementing Change Requests

After the CMS integration is properly configured, recommendations listed on the Idle Resources and Right Sizing pages will include buttons to manually implement a change request.
You can use policies to select a CMS to associate with specific types of change request recommendations in Cloud Cost Management (CCM) . You can also use policies to customize the settings for specific types of change requests. You can associate only one CMS per policy.
During the configuration of a change management system (CMS), you identify the default policy settings to implement for a change requests if no other policies apply to the request.
An overview of the steps for implementing change requests is provided in the following drawing.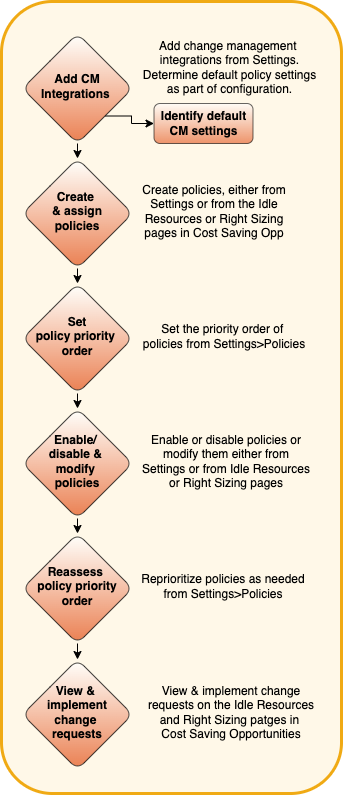 Related Topics
Configuring Change Management Integrations
Modifying Change Request Settings