Use the Firmware Upgrade page to update the Workload Generator version from the current version to the next supported version.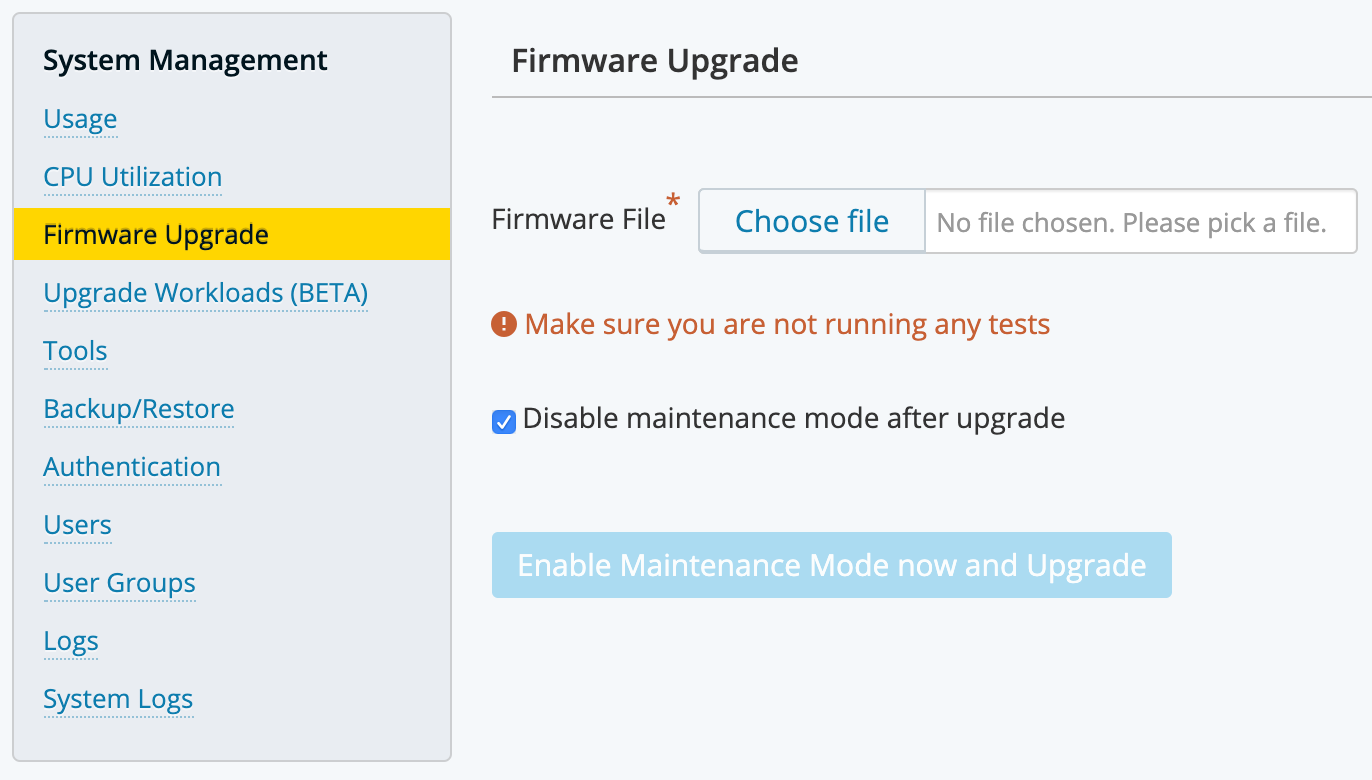 By default, before you perform a firmware upgrade, WorkloadWisdom enables maintenance mode. Upon completion, WorkloadWisdom exits maintenance mode by default.
If you want to keep WorkloadWisdom in maintenance mode after an upgrade, do not check the Disable Maintenance Mode after upgrade checkbox.
Once you have downloaded the WorkloadWisdom firmware and ready to perform the upgrade, and assuming that you have enabled maintenance mode already, click Update to perform the firmware version update. Otherwise, you will click Enable Maintenance Mode now and Update.
The Update screen displays while WorkloadWisdom is being updated. The Update screen displays what is being updated currently, and the estimated time remaining to complete the update.
The system logs contain useful information related to update processes. If you encounter errors during an update, refer to the system logs, sometimes referred to as the WorkloadWisdom logs. See System Logs.
Note
Do not attempt to restart WorkloadWisdom during an update. An update can take many hours, depending on the current version you are running, the size of the database, and in the case of a WorkloadWisdom Virtual deployment, the amount of real computing and networking resources available. It is possible to occasionally see a "web page unavailable" error, or "host unreachable" error, or equivalent errors depending on the web browser you are using. During the update, the WorkloadWisdom web service is shut down periodically. If your update does not complete within one day, contact Virtana Support before attempting to restart WorkloadWisdom.