What kind of data does VW collect?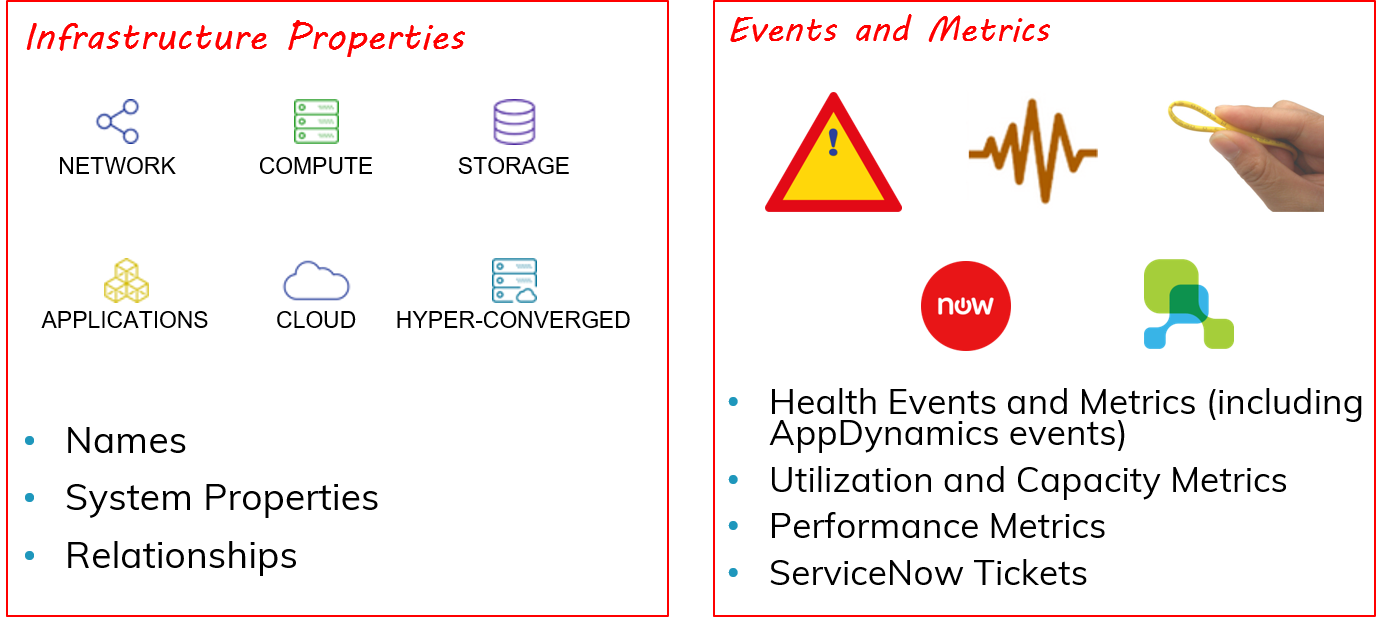 VW collects data about the components that make up your hybrid infrastructure and their relationships. VW discovers and stores information about these components including their name, their system properties, and their relationships.
VW also monitors and collects data on the events occurring in your infrastructure, for example, data on infrastructure, health, utilization and capacity, and performance.