Bill Analysis delivers complete visibility into multi-cloud costs and billings. You can generate report data for your Azure or AWS integrations across all of your consolidated or linked accounts
From here, you can view reports about the costs of cloud accounts compared to prior periods and broken down by a wide choice of factors, such as service, location, region, operating system, platform, and numerous other options.
Some things you can do with Bill Analysis reports:
Identify changes in your cloud environment

Track short and long-term spending trends with the period comparison view

Compare the cost of a certain service in relation to your whole services portfolio, using the stacked view

Filter by services, attributes, and tags

Save your configured reports for future use
From the Bill Analysis page you can perform the following actions:
Create, edit, and save Bill Analysis report settings

View report data in graphical or tabular format

Download report data in a .xlsx spreadsheet

Print the chart or download it in a variety of format

Edit and save report filters

Schedule CSO reports for emailing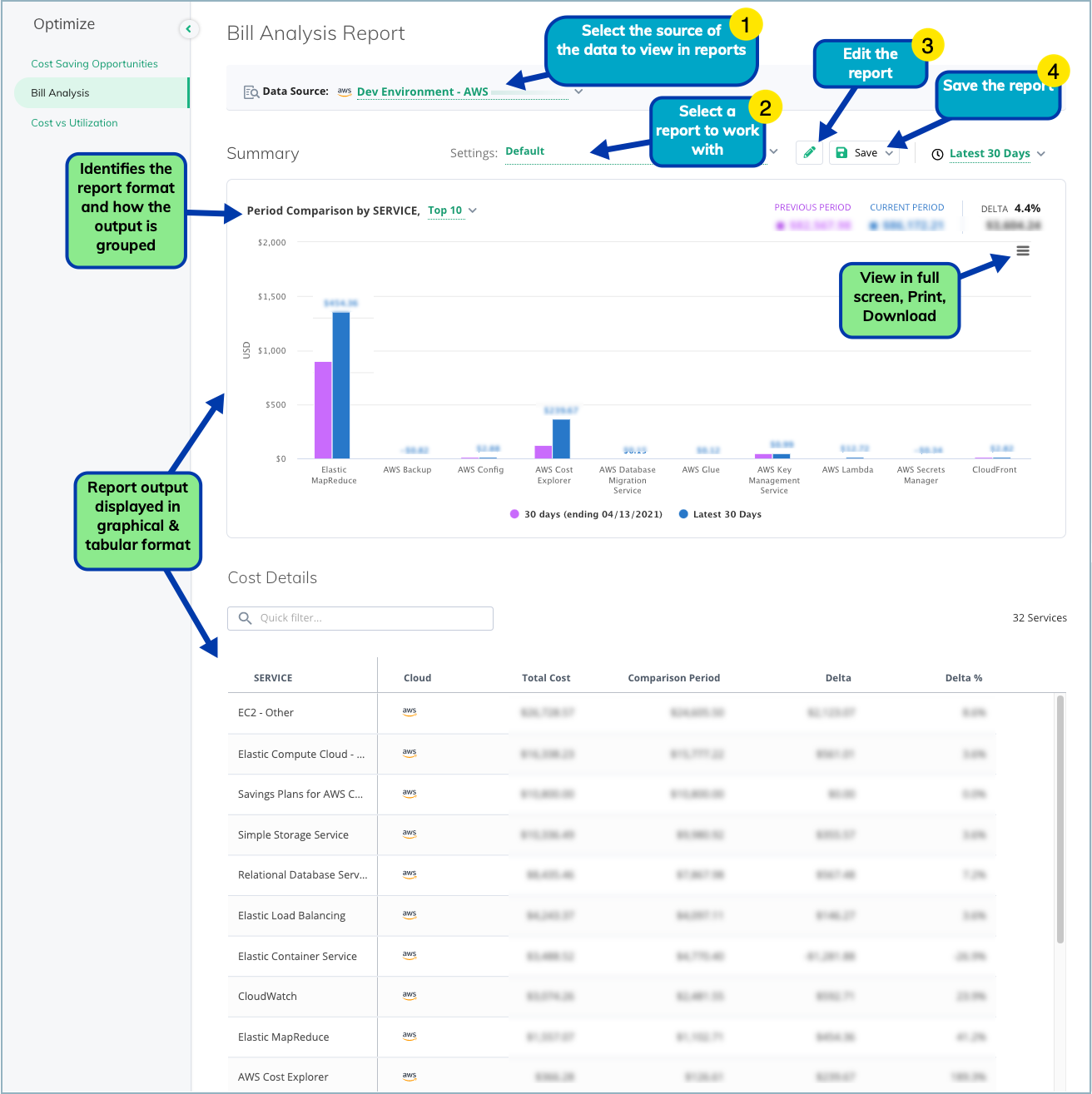 Tip
Hover over any item in the chart to see detailed information. Click the items in the legend below the chart to filter those items in or out of the chart.