Use Backup/Restore to back up your user-created resources and overwrite all existing resources and data when you perform a restoration. Backup/restore is done using an on-premise FTP server. Resources are user-created items that can be used to produce results, but excluding the results.
The following is a list of common user-created Resource content in WorkloadWisdom:
Appliances (that is, Workload Generators)

Test beds

User-created production storage environments

Workload tests (that is, every workload that was cloned from a default workload model)

Workload suites

Iteration suites

Report templates

User-created conditions
The following is a list of common Data content in WorkloadWisdom:
Analyzed workload data

Workload test results

Suite results

Reports
Before proceeding with backup/restore, you need to setup an on-premise FTP server that is accessible by the WorkloadWisdom administrator interface. Once the FTP server is up and running, you need to enter the access information in WorkloadWisdom.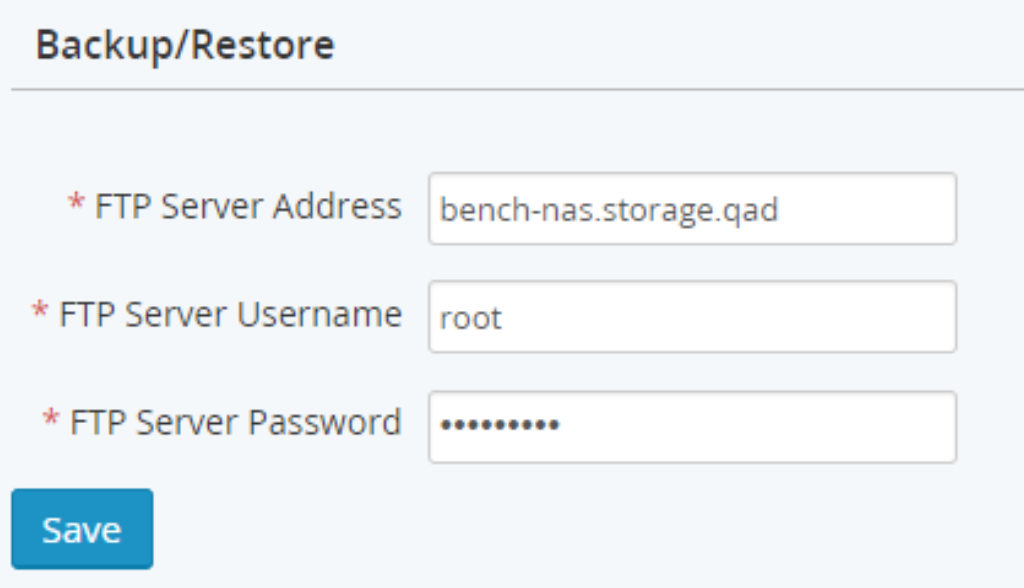 After you enter the FTP Server Address, FTP Server Username, and FTP Server Password, click Save to store the information.
Note
It is strongly recommended that you put the WorkloadWisdom System in maintenance mode before performing a backup.
To back up the latest resources, click Backup Resources. This creates a backup of all resources in a compressed file and copies the file to the FTP Server.
To restore the resources, click Restore Resources.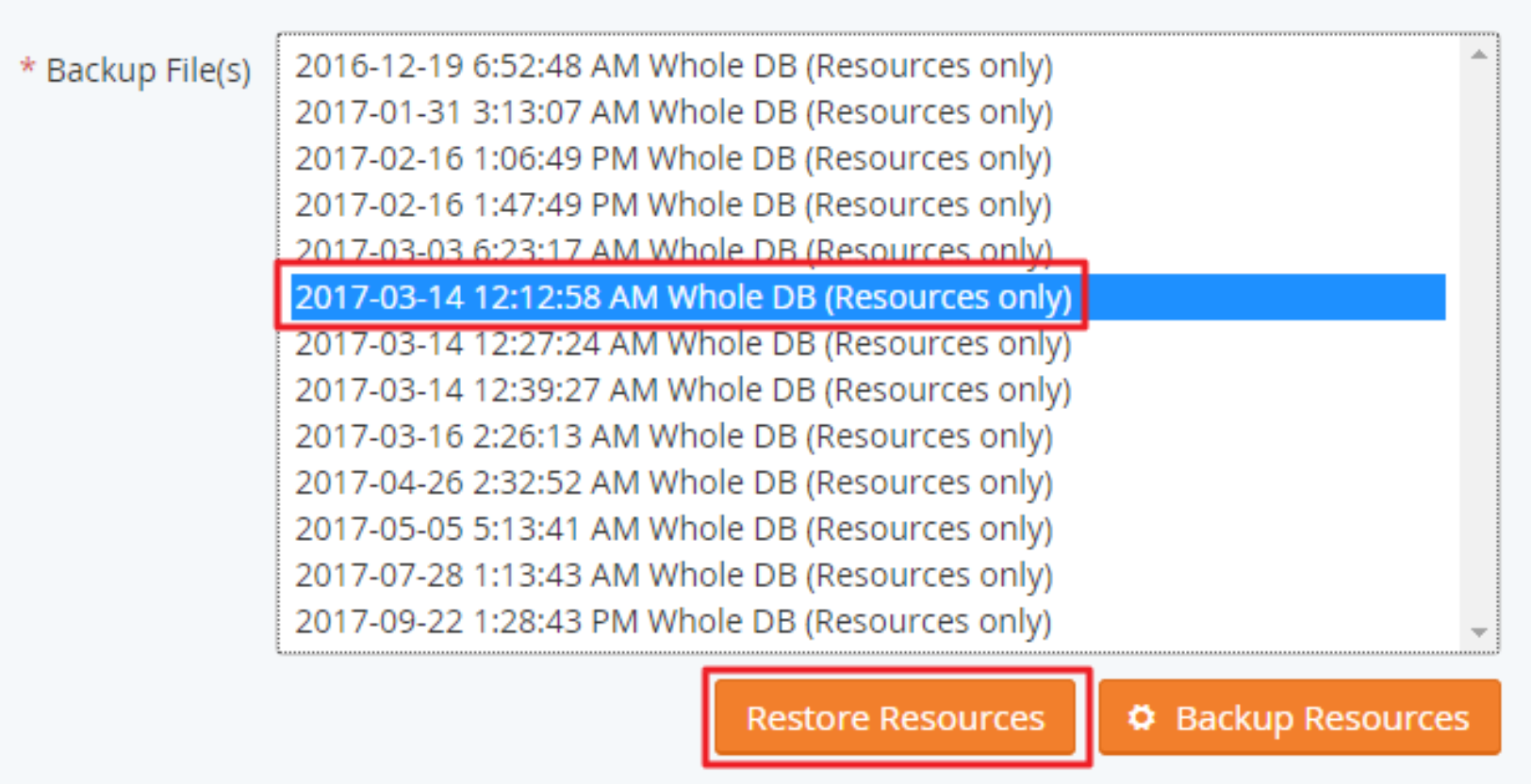 Note
When you perform a restore, all existing resources and data are overwritten. This task is irreversible!