Azure Scenario 1: Create a Monthly Cost Report
A common action in your cloud account is likely to be creating monthly total cost reports for management.
Let's say you want to explore a breakdown of your bill across resource locations for the past month (30 days). How would you do that?
Prerequisites
Report filters, if being used, must have already been created. See Create or Edit Report Filters.
Log in to Virtana Platform, access the CCM module, and navigate to Bill Analysis.

Select a report Filter.

Click image to enlarge.

Select a Data Source.

Select the report Settings to modify and click to edit the report.

Under Report Format, select the following:

Select Stacked View.

Stacked View allows you to see a color-coded breakdown of spend based on two categories that you select.

In the Group Data By dropdown, select Location and then by Service Tier.

For Sort Data By, select Total Cost and Ascending.

Limit the number of groups in the chart to Top 10.

Under Additional Data Filtering, clear any selected items.

Under Options, select Unblended.

Under Matching Conditions, delete any conditions.

Apply the configuration to view the report.

Click the time range selector and choose .

Your report might look something like this:

Hover over any bar in the chart for a line-item breakdown.

Hover over the chart to see details about each item.

Hover over or click any parameter (for example, time range) in the legend below the chart to include or exclude the data associated with that parameter.

Click Save and select Save Report Setting as...

Give your report a unique descriptive name and click Save.

For example, Location x Service Tier total cost.

Tip

Note that you can modify a report and save it using Save > Update Selected Report Settings.

Click the report scheduler icon and then click Add Scheduled Report.

Provide an email address, for an individual, a team, etc.

Email updates can be turned on or off at any time by editing the saved report schedule.
Practice
Storage is one of the spending categories that you may wish to take a closer look at. Let's take what you learned from the above and create a report that breaks down that spend category in more detail.
Configuration Settings
Time Range: Latest 30 Days

Format: Period Comparison

Group Data By: Product

Additional Data Filtering > Services: storage
Your Configuration modal should look like this: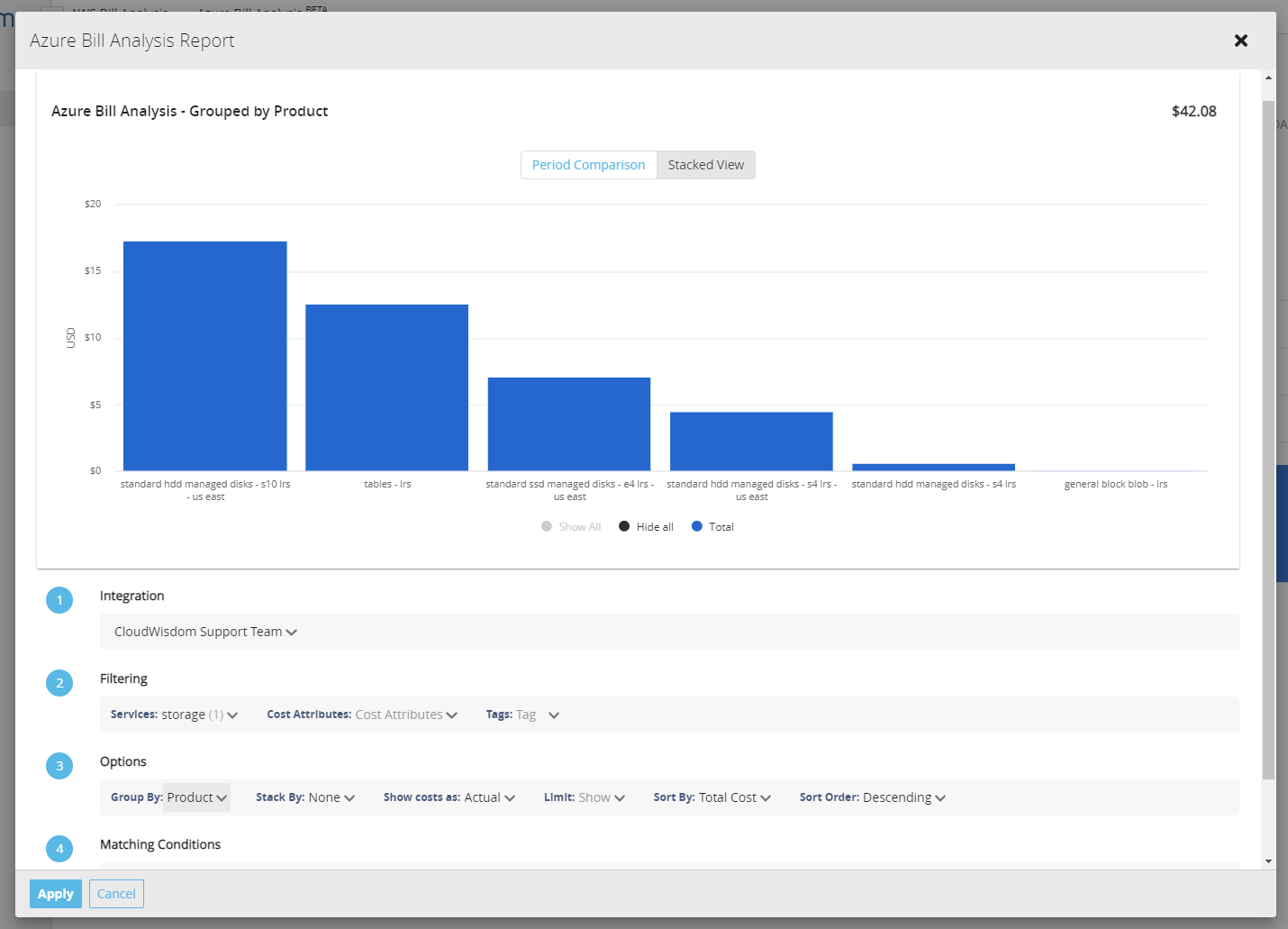 Result
Now you can see a breakdown of Storage spend by Product.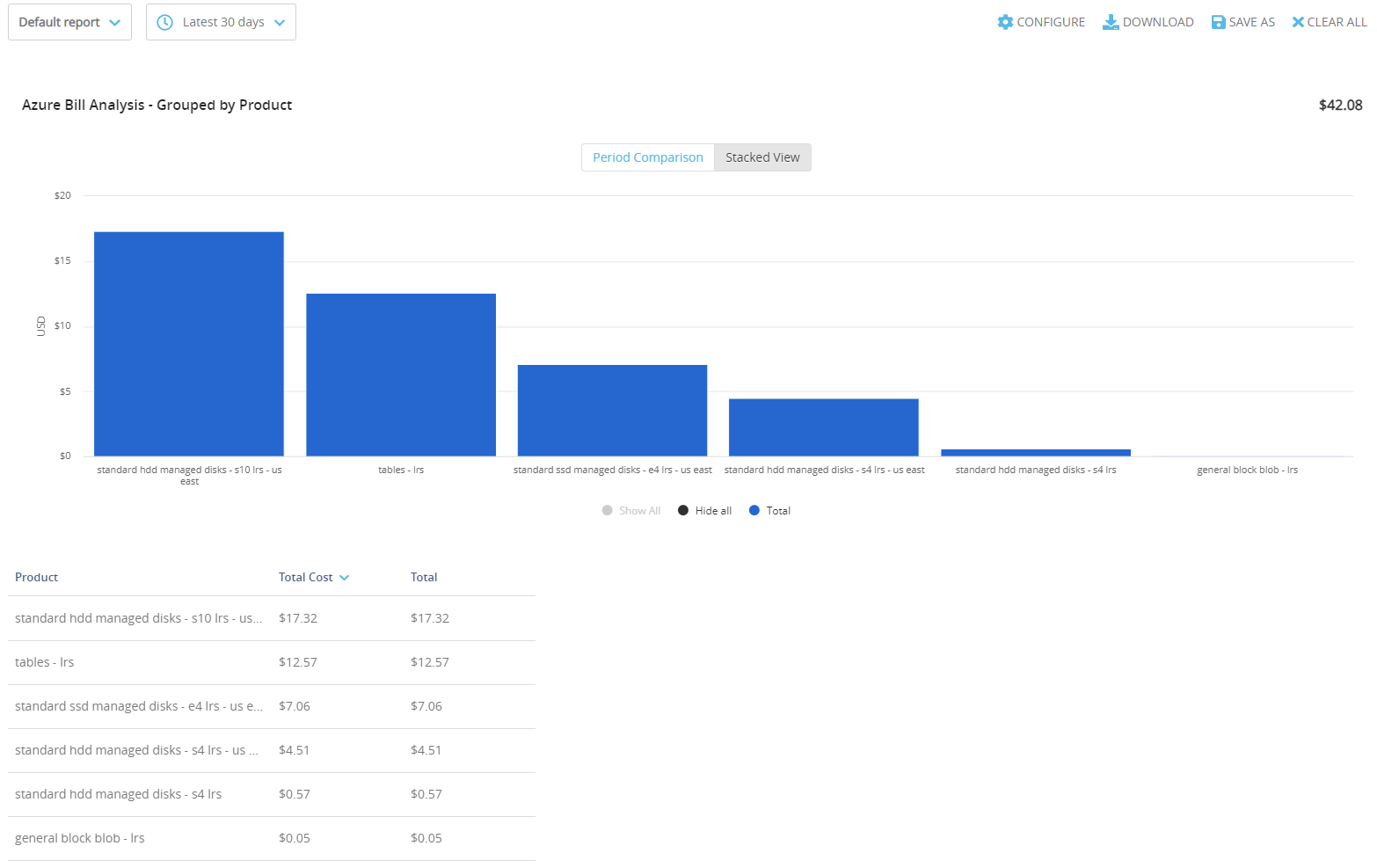 You can contextualize this data even further by using Period Comparisons. Using a Period Comparison allows you to see whether your spending is increasing or decreasing over time across different dimensions. Below is a Period Comparison for the report you just made.

It's helpful to save various reports that slice your billing data using different dimensions and levels of granularity so that you can discover cost trends, cost deltas, and highlight saving success over time.