Applications Analysis Summary
This is an overview of the dependency analysis across applications. You can use this information to determine which workloads to include in a move group.
This information can help with determining how you might limit impact to performance, avoid costs associated with public cloud egress, etc. when creating move groups.
The Top Talkers list can aid in determining which applications might be harder to move, while the Connections topology diagram can help identify isolated applications that might be easier to move.
From the Analyzed Applications page you can view the following:
Inventory Summary

Compute Instances in Each Application

Network Overview

Network Throughput

Application Top Talkers

Application Connections
Inventory Summary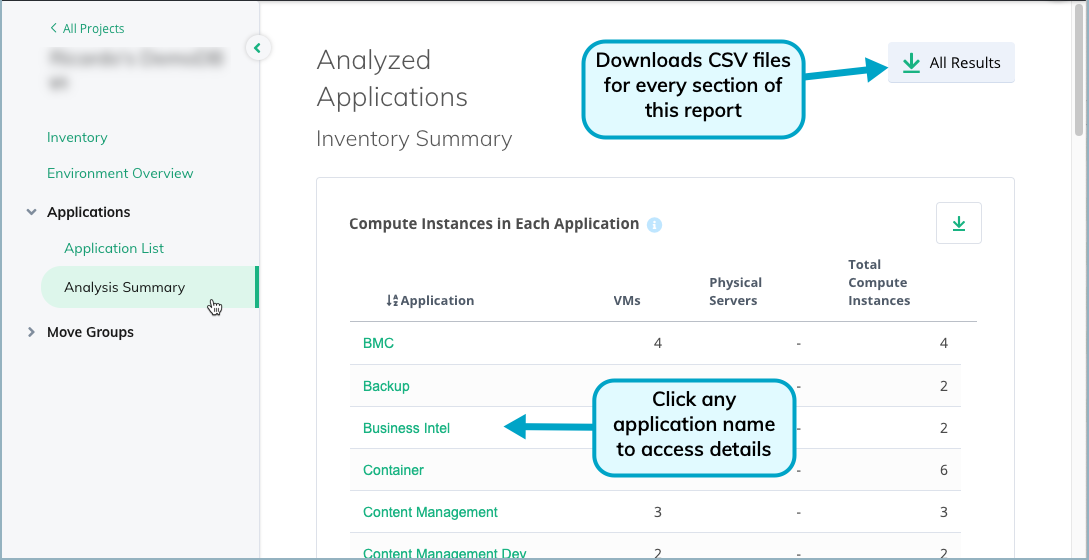 Clicking an application name in the list opens detailed information about the selected application that includes an Application Dashboard, Client Dependencies, Server Dependencies, and Detailed Network Data tabs.
Network Overview: Throughput and Top Talkers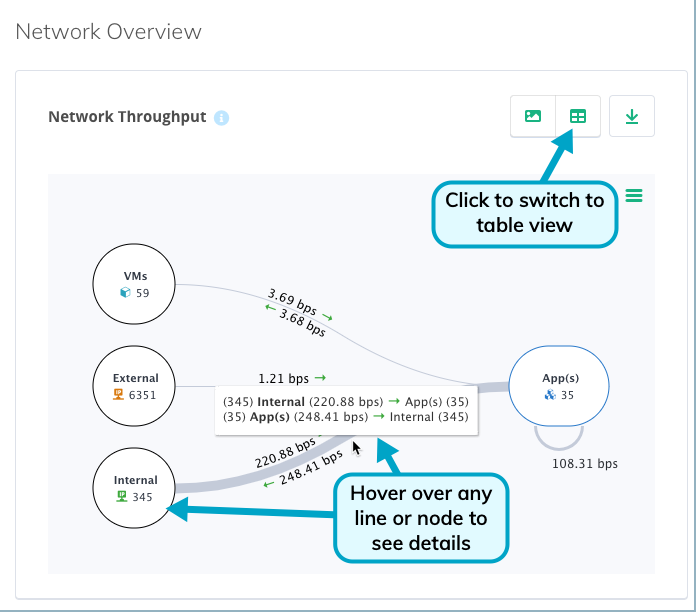 Network Overview: Throughput by Network Services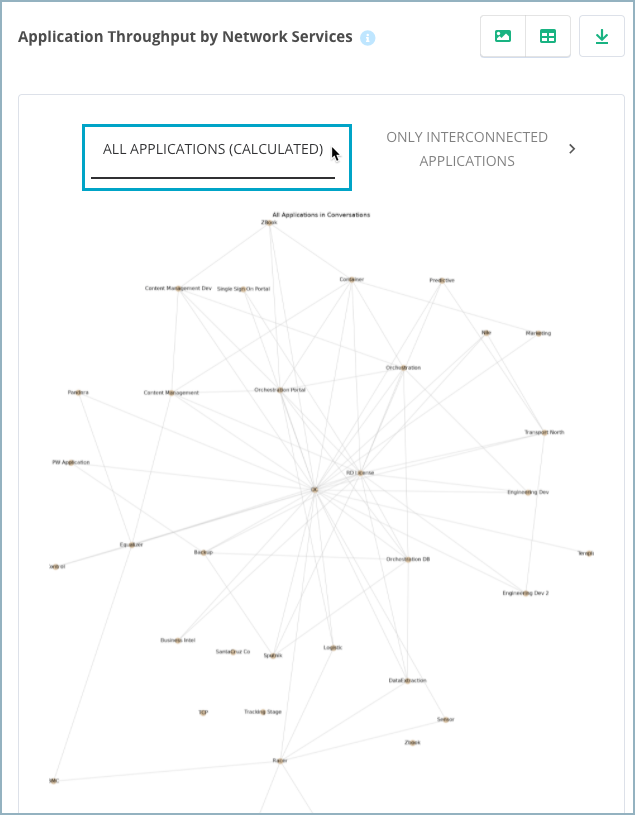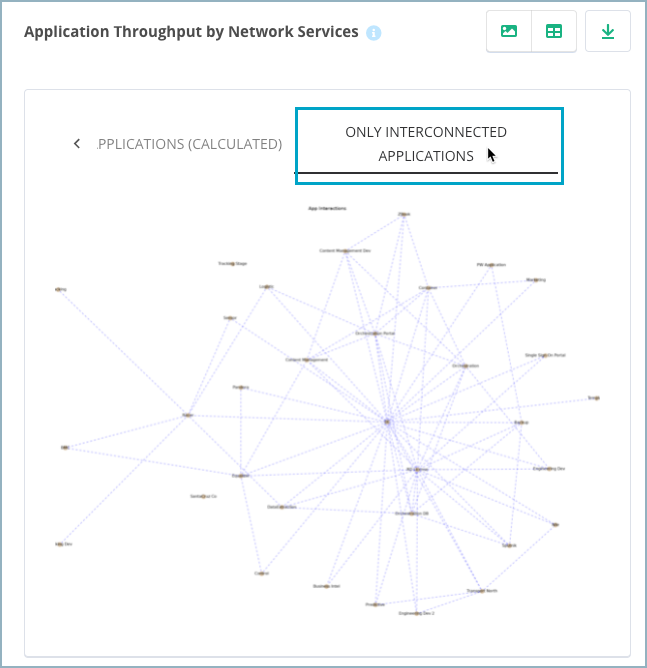 Related Topics
Application Detail TabsApplication Detail Tabs