Quickly see where there are issues and use investigative workflows to solve them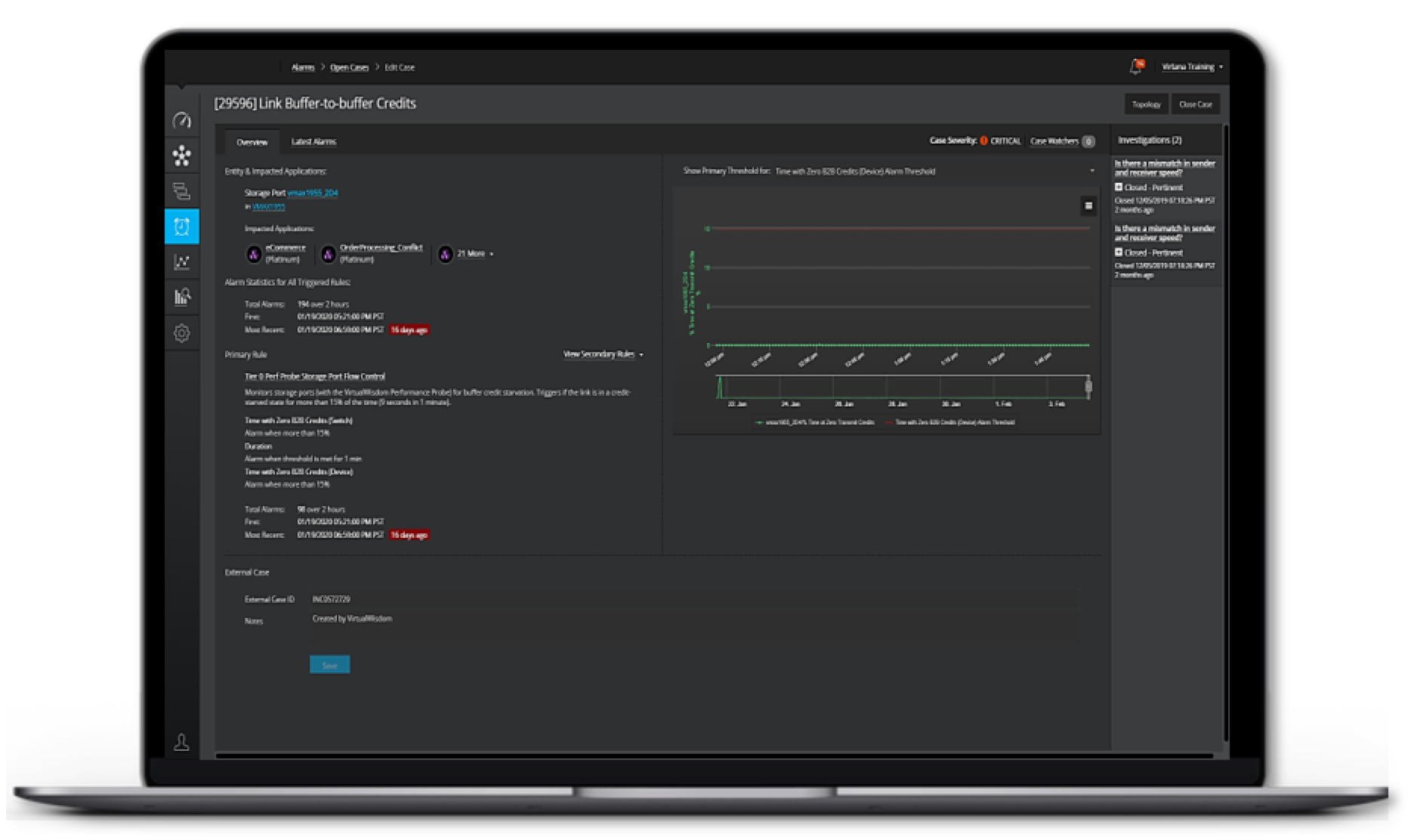 IPM's case-based alarms compare data collected through IPM monitoring using configured thresholds and act when the defined conditions are met. The IPM application opens or updates cases when an alarm is triggered. All subsequent alarms related to the initial event populate that case, allowing the user to quickly understand trends, and determine correlation and severity on a case-by-case basis.
IPM is populated with alarm rule templates based on best practices collected from hundreds of customers, to drive a shift from reactive alarm management to proactive infrastructure performance management. These templates remove the confusion over what alarms should be created and instead are built to define what matters to the customer.
Our alarm rule templates are associated with tiers, enabling the user to manage alarms for critical applications differently than less critical applications.
Alarms Home Page
The Alarms module is located on the alarm clock icon in the IPM Management software's user interface. The purpose of the module is to compare data collected through IPM monitoring with configured thresholds act if conditions are met. Included in the module is a Case Management feature which opens or updates cases upon triggering of an alarm, and an Investigations features to assist users in troubleshooting and resolving the issue that caused the alarm.
Note
Clicking the Open Cases by Tier bar on the Alarms landing page does not filter open cases by tier.
The default view presents a graphical representation of the open cases on the left. You can drill down on the entity type to view all open cases on that type.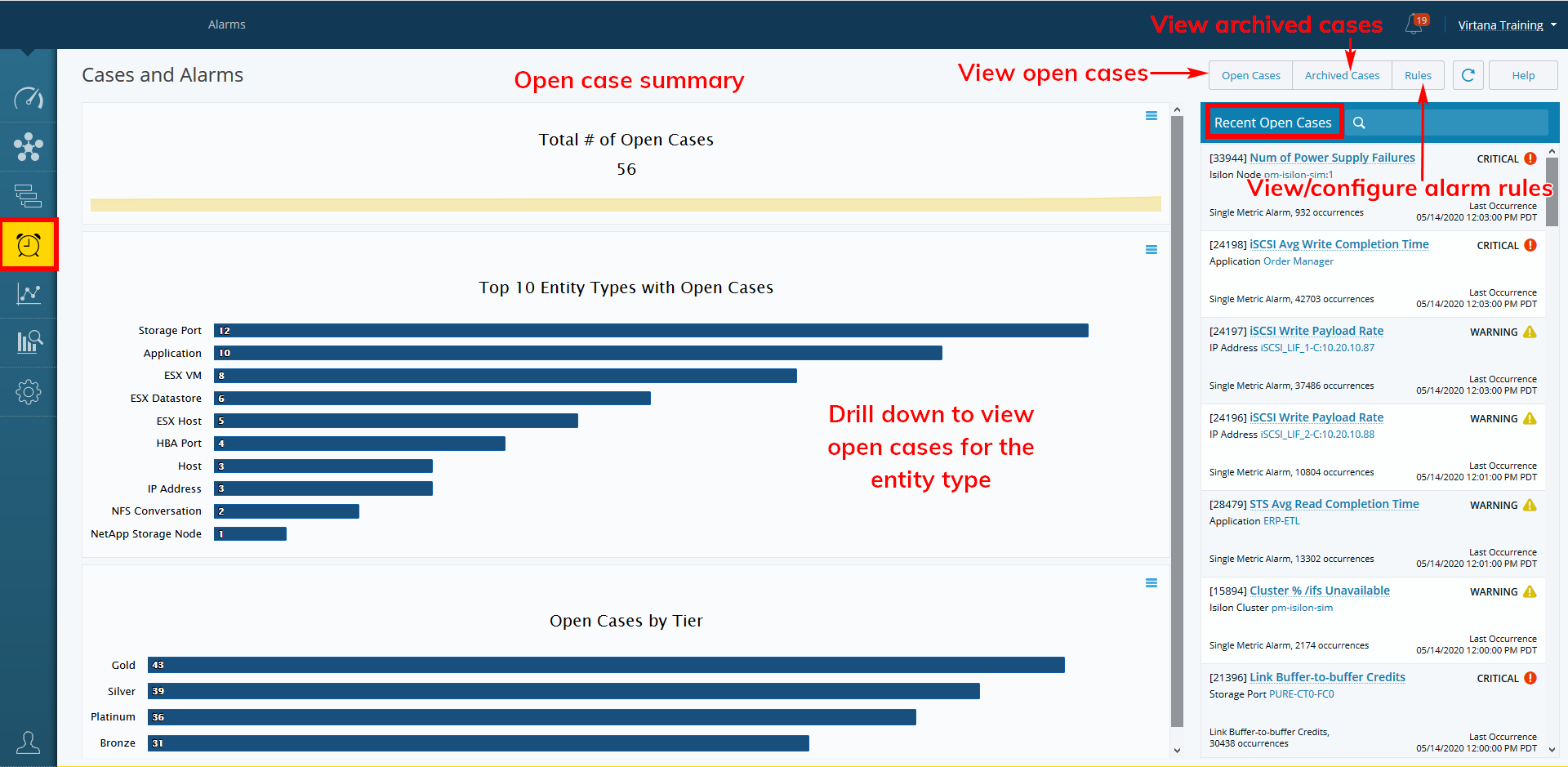 On the right is a pane showing recent open cases, ordered by date and time descending (most recent at the top). Drill down on a case to view more data.
At the top of the page are two buttons to view all open cases and all archived cases.

An archived case is a case that was closed by the user or archived by the IPM platform.

There is also a button to view and configure alarm rule templates. IPM is pre-populated with these standard Alarm Rule Templates.