Rules are the criteria for triggering alarms when specific error thresholds are exceeded. The Alarms module contains a set of predefined rule templates that can be used to create a new rule.  These alarm rule templates are designed to reduce the complexity of rule set up and allow the administrator to quickly identify and create rules based on common errors. Rule templates are available for different error types. IPM is pre-populated with these standard alarm rule templates.
There are three categories of alarm rule templates: Performance, Health, and Capacity.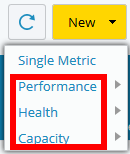 Performance alarms capture issues in the infrastructure that can impact the performance of applications and workloads, such as latency, flow control, CPU contention, and software-defined storage congestion.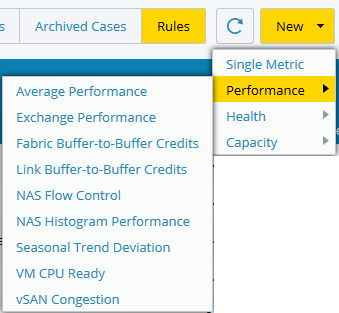 Health rules monitor and alert on common health issues in fibre channel and NAS infrastructure: physical layer errors, bad SCSI status, and communication errors.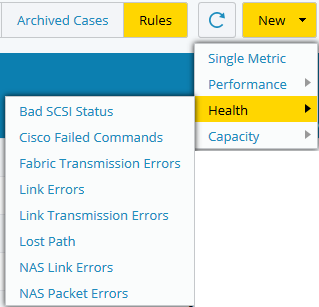 Capacity rules capture problems involving utilization and capacity on multiple infrastructure types (Compute, Network, Storage). Capacity rules alert you when issues like high CPU utilization, port utilization, cache usage, or memory utilization occur.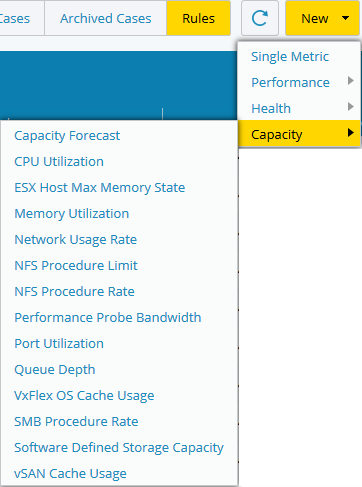 Standard Rule Templates for Application Tiers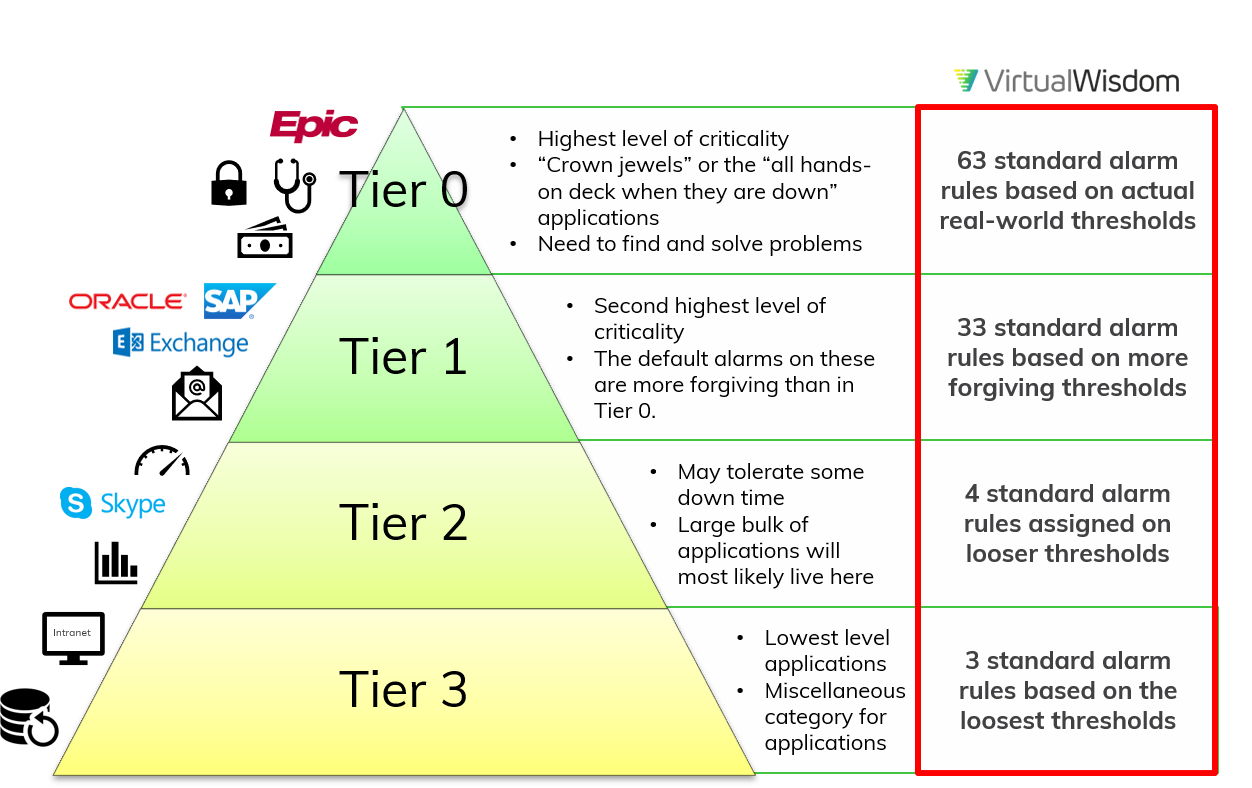 IPM tiered alarms are designed to operate with your applications.  Tier 0 alarms are configured to work with your most critical applications to find and solve problems.  The lower tiers utilize more forgiving thresholds and are designed for your less critical applications.
Each of these tiers and their associated alarms can be tailored for your specific requirements. Your Virtana Services team can work with you to determine which applications should be placed into which tiers, and to tailor and configure your applications tiers and their associated rules.